How Financial Institutions Serve as Frontline Defense in
Human Trafficking Detection
Human trafficking remains one of the fastest growing illegal enterprises. It is of special importance to the AML/financial crime prevention community who are tasked with the detection and reporting of human trafficking money laundering red flags. Financial institutions are in a unique position to serve as a line of defense against these terrible crimes.

In this on-demand session, Timea Nagy, a Human Trafficking survivor, shares her story and provides insight on how Financial Institutions can mitigate human trafficking by closely monitoring their customers transactions.
In this on-demand webinar, you'll learn:
The characteristics of Human Trafficking firsthand from a survivor's point of view.

How to identify the various types of Human Trafficking and the related impact on its victims.

Detection strategies for Human Trafficking through financial transactions and other red flags.

How to successfully manage or report a potential Human Trafficking incidence.
Featured Speakers: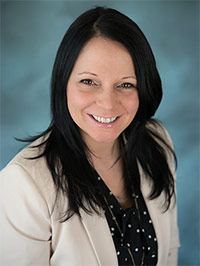 Timea E Nagy, M.S.M is a survivor, a speaker, an author and social advocate for change. Timea came to Canada in the summer of 1998, seeking employment as a nanny. Unfortunately, her employers were Human Traffickers. Timea became a sex slave for three months. After her escape, and with the help of Canadian individuals, she started a new life. Ten years later she founded 'Walk With Me' to help victims of sex trafficking. She has trained over 10,000 police officers in North America and assisted over 500 Human Trafficking investigations. She has assisted over 300 survivors and established Canada's first Safe House for victims of Human Trafficking. She is the first survivor to educate Banks and Financial institutions on how to detect Human Trafficking through transactions. Her work has been recognized by the Prime Minister of Canada, Queen Elizabeth, Attorney General, the international organization 'Free The Slaves', and many more.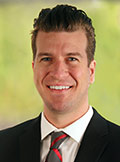 Jeff Kelly is Vice President of Governance, Risk and Compliance for OnCourse Learning Financial Services. He previously worked in various other roles in the financial services industry, including as a compliance officer, senior regulatory examiner, and vice president of compliance and risk management. Kelly has an MBA from the University of Wisconsin-Milwaukee.
Contact us to learn more.
Fill out the form below to connect with us.