Just Imagine.
An All-in-One Mortgage Training Solution.

Designed to provide everything MLOs need for career success.
Mortgage HQ is designed to effectively and efficiently train MLOs for the career path they desire and give mortgage lenders an edge by educating, growing and retaining their talent. Powered by OnCourse Learning and Mortgage Champions, Mortgage HQ provides an affordable, all-in-one training solution that provides access to a comprehensive and ever-evolving library of sales, compliance and professional development topics that can be accessed and completed anytime – all under one roof.
Mortgage HQ is designed to provide:
Access to an environment of engaging content that addresses nearly any job relevant topic
Ability to educate, grow and retain top performing employees
Experience-based learning tracks for MLOs to earn certificates upon completion.
Help retain your employees by empowering them with the tools to grow, learn and earn with this all in-one-solution. Still not enough? Subscriptions to Mortgage HQ earn your organization the ability to lock in licensing content pricing!
---
All-in-One Mortgage Training for all Experience Levels
NEW


Mortgage Loan Officer
Building Client Relationships
The FHA Factor in Mortgage Lending
Key Components of Credit Reports
Private Mortgage Insurance
The Real Estate Settlement Procedures Act (RESPA)
Sales and Preparation Planning
TILA-RESPA Integrated Disclosure (TRID)
The Truth in Lending Act (TILA)
Understanding Today's Consumer
Underwriting
EXPERIENCED


Mortgage Loan Officer
The Ability to Repay (ATR) and the Qualified Mortgage (QM) Act
Adjustable Rate Mortgages
Appraisals
Foundations of Excellent Customer Service
Handling Loan Process Hiccups
Originating VA Loans
Overcoming Objections
Unplugged: BSA/AML Overview
Unplugged: BSA/AML Program
Unplugged: Home Mortgage Disclosure Act (HMDA)
VETERAN


Mortgage Loan Officer
Analyzing Personal Financial Statements
Conflict Resolution
Goal Setting and Tracking
Rural Development and the Single Family Housing Guaranteed Loan Program
Securitization and the Secondary Mortgage Market
Time Mastering
The Red Flags of Fraud
Unplugged: Equal Credit Opportunity Act
---
---
Dale eMinute - Topic Samples
Mortgage HQ includes daily one-minute videos from Dale Vermillion, one of the foremost leaders in the mortgage industry. Topics include daily market updates, sales tips and motivational videos to keep LOs excelling in their business.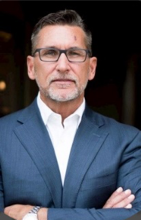 About Mortgage Champions
Built on the best practices of more than a million loan officers, Mortgage Champions is the industry's only proven, practical, and strategic sales, leadership, and customer service system. Employed by more than 450 lenders nationwide, Mortgage Champions' OthersFirst approach to sales, leadership, and service is leading the shift toward value-based, borrower-centric solutions.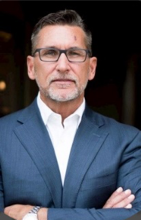 Dale Vermillion, Founder & CEO of Vermillion Consulting Inc., is the creator of the renowned Mortgage Champions selling system and provides speaking and consulting services specifically tailored to today's mortgage market.
Powered By